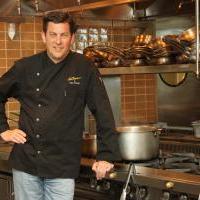 Chef Ken Frank is entirely self-taught. He began his career at 16 with a dishwashing job in France and quickly worked his way through the kitchen ranks to become a successful chef at a very young age. He was the first "young American chef" on the West coast and was the opening Chef at Michael's in Santa Monica, considered the Los Angeles birthplace of "California Cuisine." In 1979, he opened the original La Toque on the Sunset Strip at age 23. Young, curious and restless, he pioneered a style of cooking that has become widespread today. His early insistence on using only the finest, mostly local artisanal ingredients is now at the heart of great cooking in America.
In 1998, Ken decided to pursue his dream of moving to Napa Valley to open a new La Toque in Rutherford at The Rancho Caymus Inn. La Toque was named one of the 20 Best Restaurants in America by the Wine Spectator and was awarded a prestigious Michelin Star. In 2008, La Toque moved to the new Westin Verasa in downtown Napa.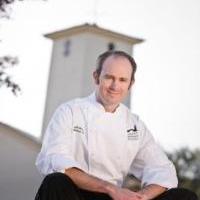 Jeff Mosher's love affair with cooking began amid the flying flour and lively camaraderie of a local pizzeria in Oberlin, Ohio. The thrill and adrenaline rush of working on the line hooked Mosher, who also loved the hands-on nature of the work. "I'd liked cooking since I was a child," he says. "I like that it is practical, creative and has limitless learning potential." An undergrad at Oberlin College, Mosher furthered that learning with a junior year abroad studying—and eating—in Strasbourg.
Shortly after graduation, Mosher moved to San Francisco in 1997 and began working as a line cook at E and O Trading Company. From there, he moved to Clouds where he was promoted to Sous-Chef, responsible for creating specials and handling daily operations. Next up was North Star where, as lead line cook, he managed the lunch and brunch shifts. In 2000 he joined the team at Campton Place, cooking four-star contemporary French cuisine under chefs Laurent Manrique and Daniel Humm.
Having laid the groundwork for his culinary career in San Francisco, in 2004 Mosher moved to the Napa Valley—arguably the epicenter of American wine and food culture—to become Sous-Chef at Copia's Julia's Kitchen, working with Chef Victor Scargle in running daily operations from butchery and sauce production to writing tasting menus.
Becoming Winery Chef at Robert Mondavi Winery in January 2009 is a dream come true for Mosher, who draws inspiration from the winery's long history of championing wine, food and art as part of a gracious, healthy lifestyle. "Being here is a perfect fit for me—I'm surrounded by people committed to great wine and to providing the best experience to our guests," he says. "Great food and great wine go hand in hand, each should complement the other with flavors in the food bringing out and enhancing characteristics of the wine, producing a beautifully balanced meal and an exceptional dining experience."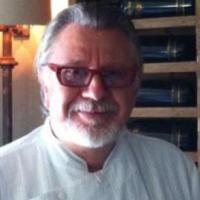 Michel Cornu is the Director of Cuisine & Hospitality for Boisset Family Estates, where he creates menus and oversees all fine dining experiences for Raymond Vineyards, DeLoach and Buena Vista Winery. Chef Michel's panache for hospitality delights each guest and his talent in the kitchen leaves a delicious and memorable experience. His goal is to create beautiful food with expressive taste and flavor while using seasonal ingredients.
Michel was born and raised in Paris, France and began his career in the U.S. in 1978. His love of cooking sprouted at birth and runs in the family. Michel loved to watch his father, who was also a chef and restaurant owner. "The nice thing about working at a winery, versus a restaurant, is the ability to prepare different dishes every day, rather than being confined to the same menu night after night," he mentioned.
Prior to joining the Boisset Family Estates team in July 2011, Michel Cornu spent years flexing his culinary muscle in a variety of endeavors, including serving as Executive Chef of Auberge du Soleil in Rutherford, California. He launched his own successful catering business and also opened Mama Nina's restaurant in Yountville, California, which he sold in 1991. Michel went on to run the culinary program at Far Niente Winery and was responsible for private, special, corporate and fundraiser events, but it was a twist of fate that would land him in Egypt. For two years Michel was head chef at Siwa Oasis, a famous eco‐lodge in Egypt where he honed his gastronomic creativity in an environment that sustained itself off the land. He has acted as a head chef consultant for various restaurants and businesses, including the town of Sun Valley, Idaho, various restaurants in Los Angeles and was also the private chef for The Consulate General of Switzerland in San Francisco.