Moët & Chandon
Meticulous attention to every facet of our unique winemaking process and the unparalleled richness of our vineyards is the key to our legendary style. Access to the finest and most wide-ranging selection of fruit in the region enables us to create wines of quality, precision and uniqueness, wines that truly express the diversity and the complementarity of the three champagne grapes, Pinot Noir, Pinot Meunier and Chardonnay.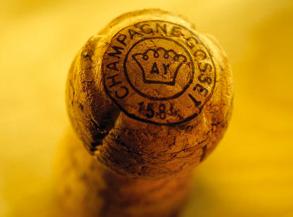 Champagne Gosset
In 1584 Pierre Gosset, alderman of Aÿ and winegrower, made still, mostly red, wines from the grapes he harvested from his own vines. In those days, two wines vied for pride of place at the table of Kings of France: the wine of Aÿ and, from some hundreds of leagues further South, the wine of Beaune. Both were made from the same grape varieties PInot Noir and Chardonnay. the repuation of the Aÿ was such that François the First had his own winery built there, which is now owned by Champagne Gosset. Then in the 18th century the wine made in and around Aÿ began to bubble, and the Gosset family turned naturally to the production of champagne. At Gosset, most of the cuvees are presented in the old style bottle, a replica of the one used in the 18th and 19th centuries.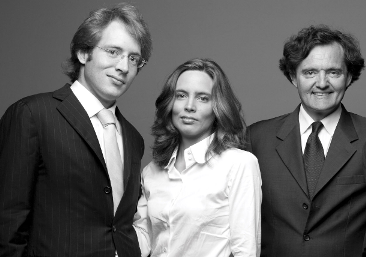 Champagne Taittinger
Champagne Taittinger is one of the few remaining family owned and operated Champagne houses. The firm is distinguished for its extensive vineyard holdings of 752 acres, including prestigious Grand Cru vineyards in the Côte des Blancs and Montagne de Reims regions. Unlike most large houses, Champagne Taittinger relies primarily on estate grapes for its portfolio of Champagnes. Also unique are the higher proportion of Chardonnay in its wines that gives Taittinger its signature style, and the time devoted to aging the wines before release—most often greatly exceeding the legal requirement, in a practice that also has become a Taittinger hallmark.